Update on being Independent [6 months later]
This post is the second part of a series about my journey as an Independent AWS Cloud Architect.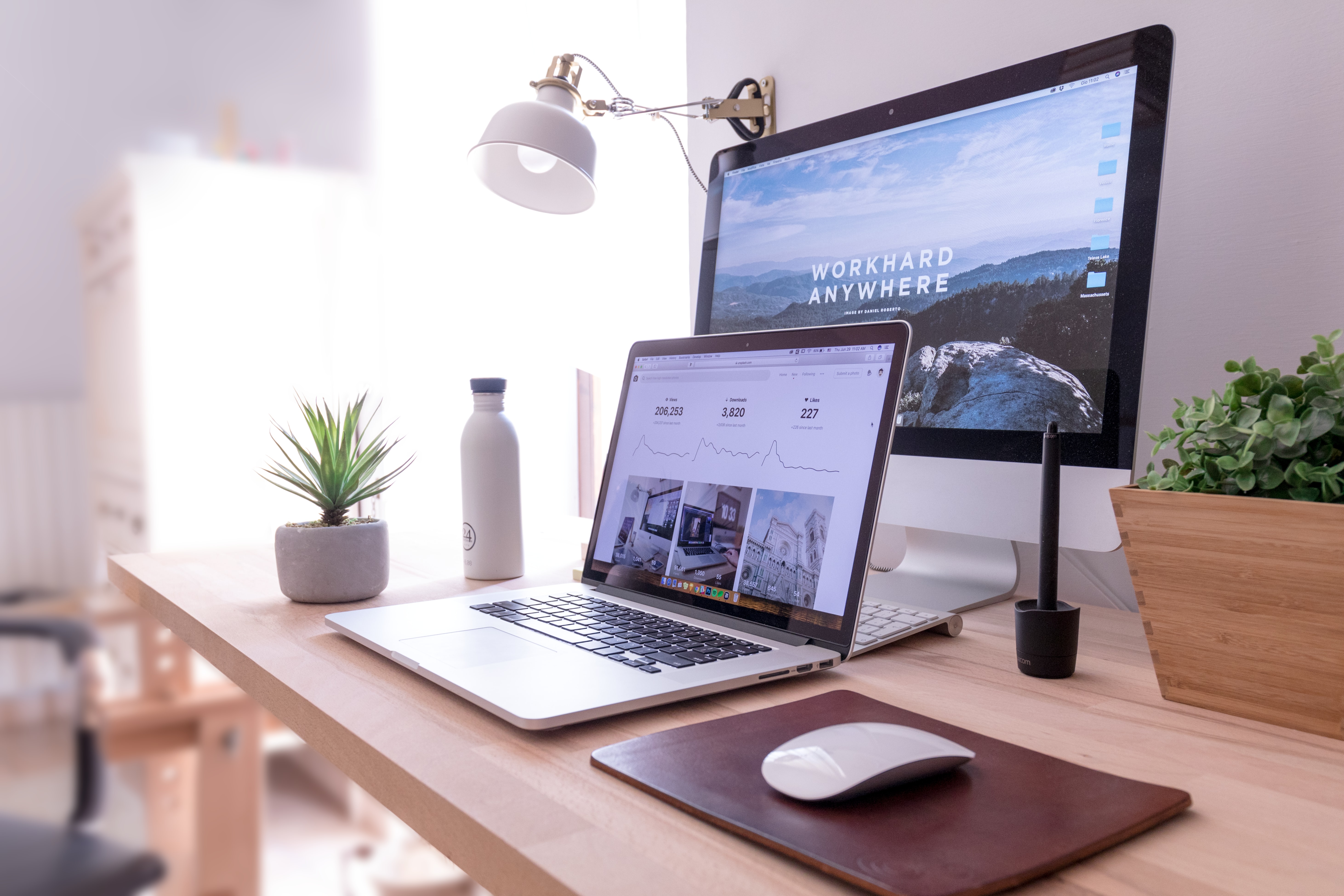 Status
As I've already told you in the first part, I've started my own business in early January 2020.
After the first 6 months of being an Independent AWS Architect in France, I'm very happy with this move, no regret, and I won't see any upcoming U-turn move to come back as a full-time employee.
Today, I have the chance to work on large scale projects with a broad impact. They have mostly a "sense" (to me) as I'm working for a company that is driving renewable energy adoption world-wide. My mission is a long-term engagement (1 year + 1 year in option) with a room for extra small engagements for other customers.
COVID-19 💉
During this difficult situation of COVID-19 pandemic, I was assigned to home like almost everyone on earth, with my wife (also in work from home), and my three daughters 👸👸👸.
At the beginning, it was difficult to set up a new organization with the girl's homework, meals, occupations, and the rise of numerous meetings that could be an email ;).
But after few weeks, we found the proper schedule thanks to my wife Wonderwoman.
I have the chance to work for a large company during this period who let work continue my engagement naturally from home without any impact. I'm still prudent as this engagement could be cut rapidly due to the current crisis and budgets cut 🤞.
The Good 👍
Freedom:

No more: manager (only customers), bi-annual reviews, endless HR discussion, asking authorization for whatever you need to get your job done.
To choose your laptop setup, mobile phone, chair, desk, tooling, high-tech nerd stuff (tax-free) for your business.
To be able to buy any training or books without asking anyone to ramp-up on some trending new tech.
To choose my engagements, and say no to missions that are not relevant for your business.
To select your business model: paid consulting, sell products, offer training, write books, seat consultants, etc…

My compensation is higher (by at least 20%) than in a full-time employee position in consulting firms.
Stop internal promotion run, competition between co-workers, or political aspects.
Feeling to be outside of my comfort zone, which allows me to give even more to my customers.
Lots of days-off. (5 to 9 weeks), this is a great work-life balance.
The Bad 👎
You'll have to justify every cent spent for your business, and it's normal but could be time-consuming and you will need to be very precise and rigorous, keep all receipts and invoices for later controls by the (French) administration.

With proper automation and good tooling, I'm spending 2 hours a week on administration stuff with a peek at the end of the month: Invoicing & Time tracking period.

As said before, during this difficult period of the pandemic of COVID-19, the first population of IT professionals at risk are freelancers, as we are the adjustment variable for customers, we need to be very careful.
The Ugly 🐵
Time tracking is boring, I need to do this exercise on:

Project Level: Time tracking for Projects I'm working on (by hour): > 3 currently for a single customer.
Customer Level:

Global time tracking for my customer.
Time Tracking for the intermediate company, used for billing large companies to simplify internal procurement procedures.

Track kilometers spent on the road.
About the loneliness
I don't feel so much lonely, In fact, not more than before. I've created a small Slack Workspace with some friends working on DevOps/AWS stuff, some are freelance as well. I've also joined several well-know platforms with also, a Slack to exchange and get feedback from other independents folks. I also participate in meetups or and talks to DevOps friends regularly on Twitter.
Let me know if you have any questions regarding my journey as Independent/Freelancer.
Interested to talk about automation and AWS security best practices? Hire me on zoph.io.
That's all folks!
zoph.
---