How to deal with information overload?
Disclaimer
This post contains affiliate links.
Introduction
As you know, in Information Technologies, things are evolving fast. Too fast to stay up-to-date without losing your mind by information overload/fatigue.
To remediate that, I will give you my daily/weekly routine and tips to stay focus on your tasks/objectives, without missing something interesting, and assimilate it at your own pace.
Daily Routine
Sign In
In the morning, I'm reading my Brew — Mailbrew gives you the ability to craft your own newsletter based on your most interesting content, like tweets with the most engagement from your favorite Twitter accounts, Newsletters, most upvoted Sub-reddit posts, daily calendar schedule, most interesting Hacker News posts and so on. Crafted just by you and for you.
Possible sources (on 2020-12):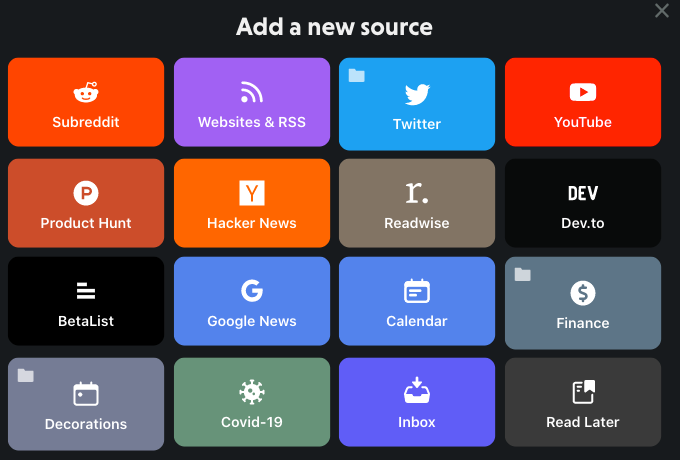 It is a convenient way to get a digest summary, that could be read in only a few minutes.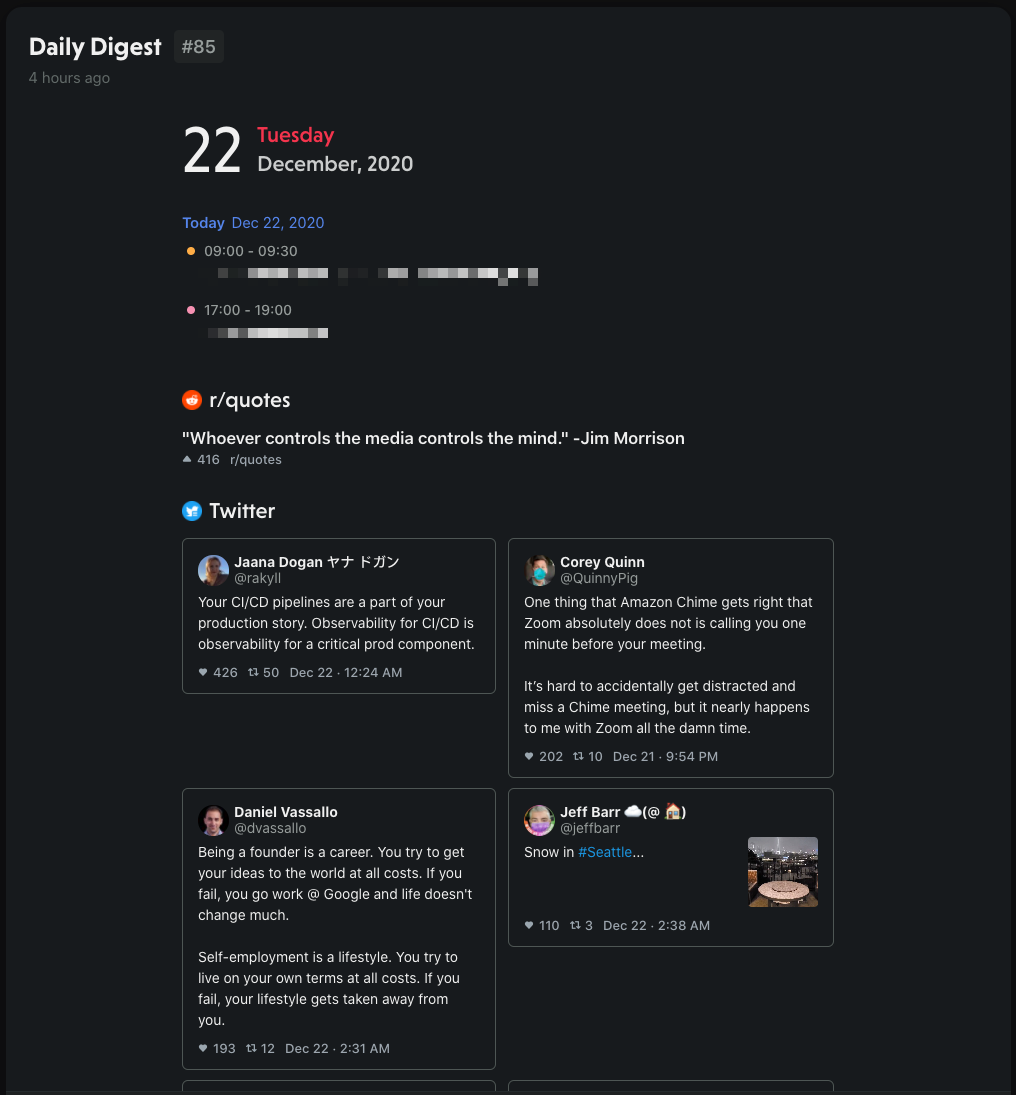 Lunchtime
At lunchtime, I'm browsing my Twitter feed to see what is going on on my favorite twitter users and lists, and for tweets with links that point out an interesting article, I'm pushing the fav 💚 button.
This will trigger this applet form IFTTT: Automatically save the first link in a Tweet that you like to your Pocket queue.
Pocket is a famous way to queue interesting articles and websites for later read, with a distraction-free, and comfortable reading experience.
Sign Off
At the time to sign-off, I'm reading a French 🇫🇷 newsletter with economics, political, literature, etc.. to stay up to date with what is going on outside tech industry. It's easy to read, digest and written by smart authors. Highly recommended for French people.
Weekly Routine
On a weekly basis, I'm reading my previously mentioned Pocket Queue crafted by either fav actions on twitter or by pushing the Pocket Chrome extension button.
Another trick is to use p2k.co service to ship your Pocket Queue to your Amazon Kindle for an enhanced reading experience.
I've also found a really nice way to keep an eye 👀 on previous week AWS updates for my preferred AWS Services using CloudNews.
Using this app, you will be able to craft your own (daily, weekly or monthly) newsletter of recently updated/released AWS services, with your selection of preferred AWS topics and services.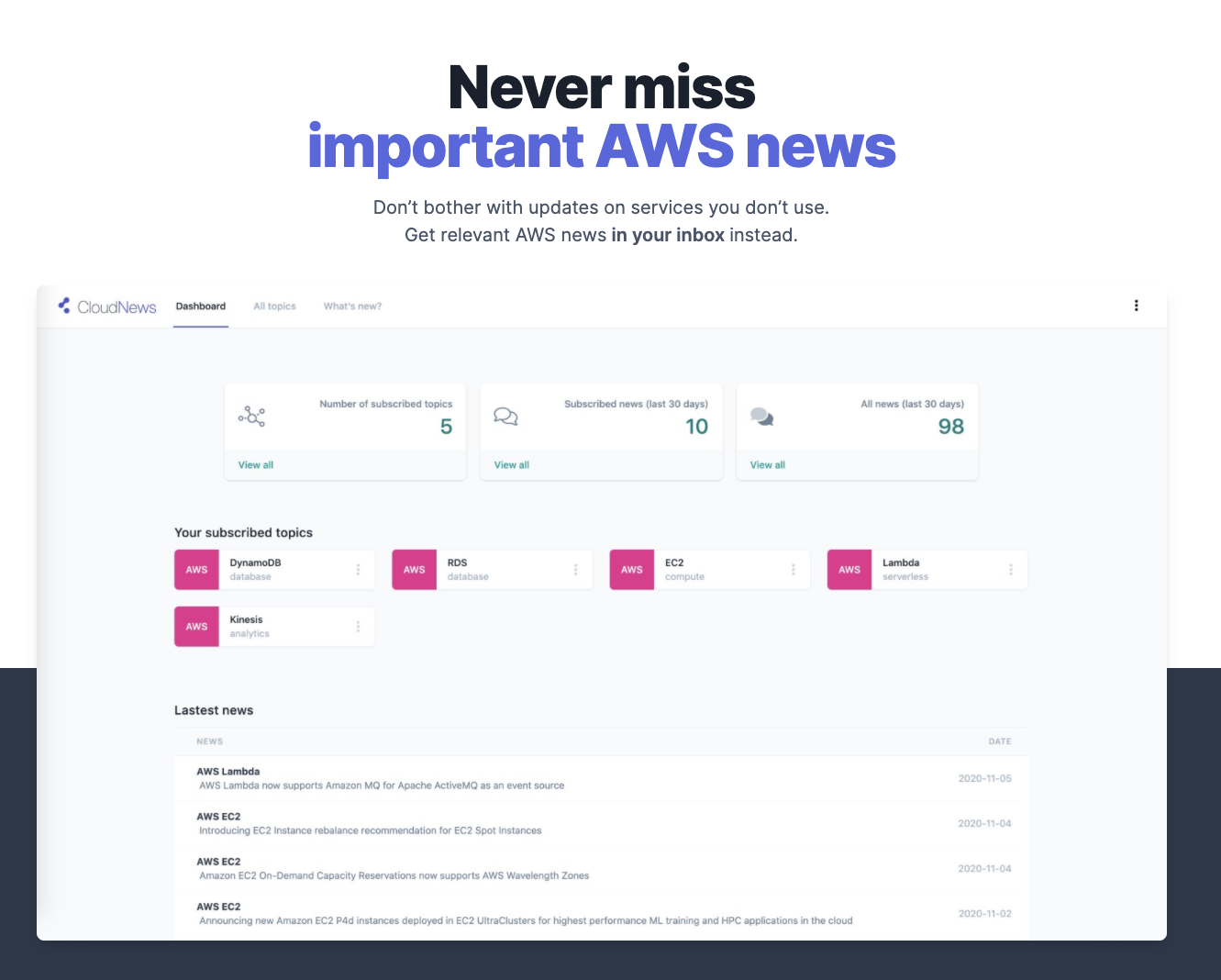 Sample of my weekly CloudNews newsletter: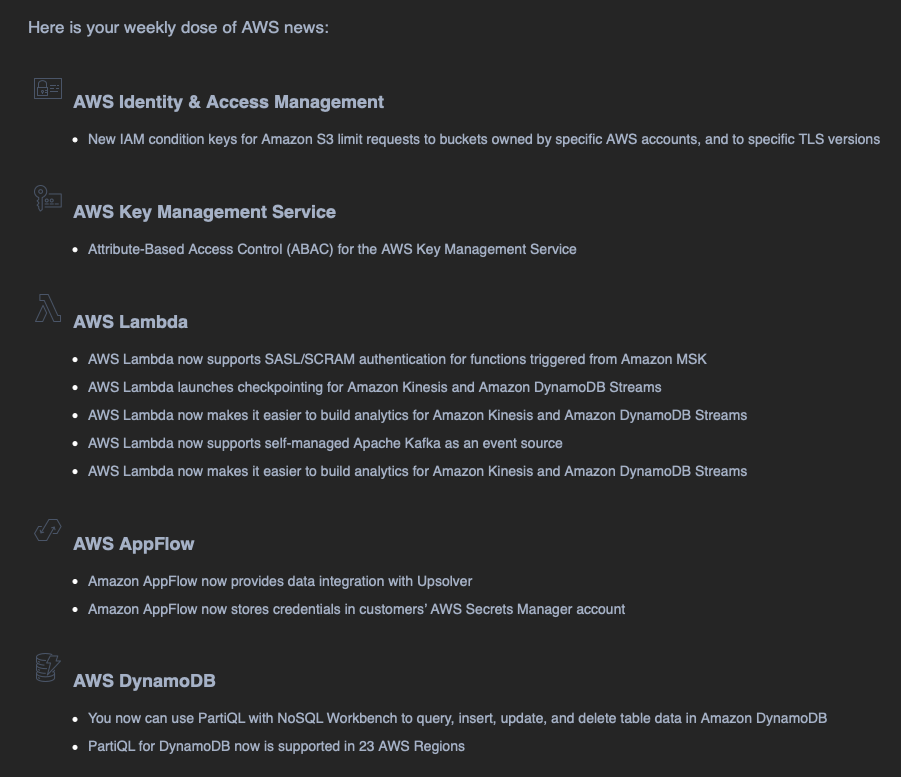 I have a special offer for you with CloudNews, with 20% discount on the lifetime subscription, you just have to use the code: zoph on the checkout page.
That's all folks!
zoph.
---